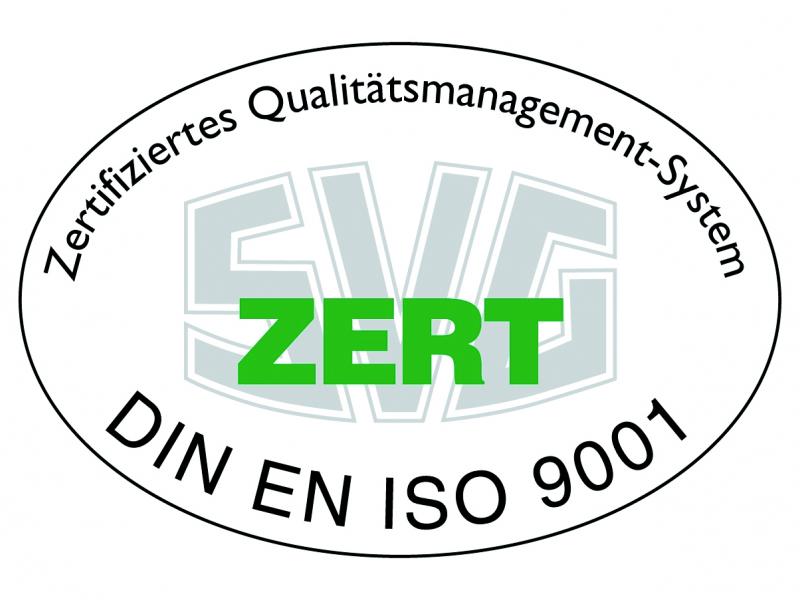 Quality Management
The satisfaction of our customers and the associated high quality standard have always been a top priority at SCHOLZ.
The introduction of a quality management system to ISO 9001 demonstrably leads to a continuous improvement of all company processes, to decreasing process and complaint costs, motivated employees and satisfied customers. In addition, quality is a key competitive factor in our industry. Reliable quality management is therefore indispensable. We have set ourselves this task and introduced such a quality management system according to DIN standard.
We are now certified according to DIN EN ISO 9001: 2015 and thus have a globally recognized proof of quality capability. In order to qualify our employees sustainably, they receive consistent and regular training. Each order is only completed with the written survey of the customer on the quality of the services provided. From the results, we learn how to optimize processes and, last but not least, encourage us in our quest for the perfect service.
Our quality seal is audited annually and the strict performance requirements are checked regularly. This is important to us, because only satisfied customers are long-term customers.
We are under examination by SVG Zert.