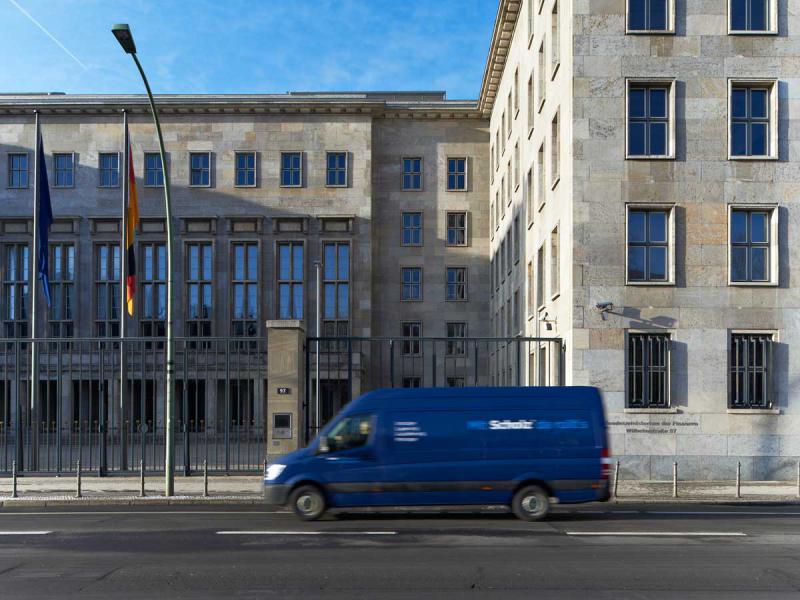 Facility Move
When companies, government agencies or organisations change sites, time is an essential cost factor. We, therefore, provide our clients with the best thought-out relocation services, services that assure that the work interruption is as short as possible and assure, as a result, adherence to the planned schedule and budget.
We handle your relocation, from recording the moving items and putting out tenders to taking back the last moving boxes. Here, you can take advantage of our services as a full service package or individually.
We have many years of experience in the most diverse industries and are capable and eager to take on special tasks. Whether it is about relocating lab equipment, libraries, archives, vertical carousels, roulette tables, transporting safes or accompanying stage ensembles on tour – your goods are safe and sound in our hands and on the way. Our trained staff, formfitting containers for each and every purpose as well as special tools for office furniture systems allow for professional disassembly and reassembly as well as safe and secure transport.
We know what we're doing. That is why numerous government agencies and businesses rely on the moving and relocation services of Scholz. As master agreement partners of both Germany's Foreign Office and Armed Forces, we are quite familiar with international regulations and procedures.
Be it domestically or internationally – there are no limits to your move with Scholz.