The Scholz team of 70 people around Rainer Scholz considers relocation and logistics to be a team sport. We work together in a fair, open and loyal manner, and consider in-depth training as well as promoting young talent to be a matter of course. Because, it is only when everybody takes care of their job properly that precisely coordinated work processes come together. For a perfect team play. For a pleasant and smooth service. Of course, you have a dedicated point of contact who takes care of you from the first contact to the final satisfied acceptance inspection. Why don't you take a look at who does what around here. We are looking forward to your call!
Falk Heigel
Project manager, carpenter, household, office and kitchen furniture fitter
Since 1997 Falk Heigel has been the man who can do it all at Scholz.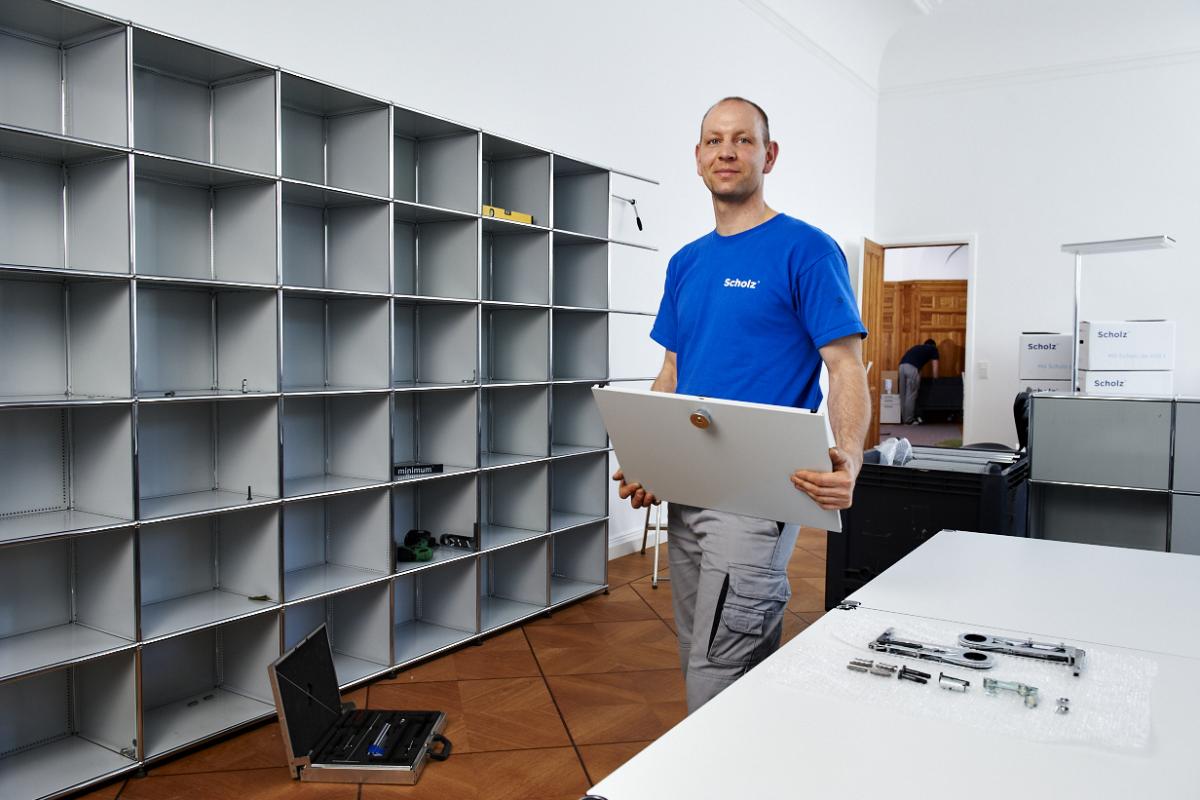 Wilgen Reyes Gibbons
Overseas packer
The packer for and from overseas Wilgen Reyes (Willi) Gibbons has been working at Scholz since 1998. Not only does he pack and unpack professionally – he also speaks four languages.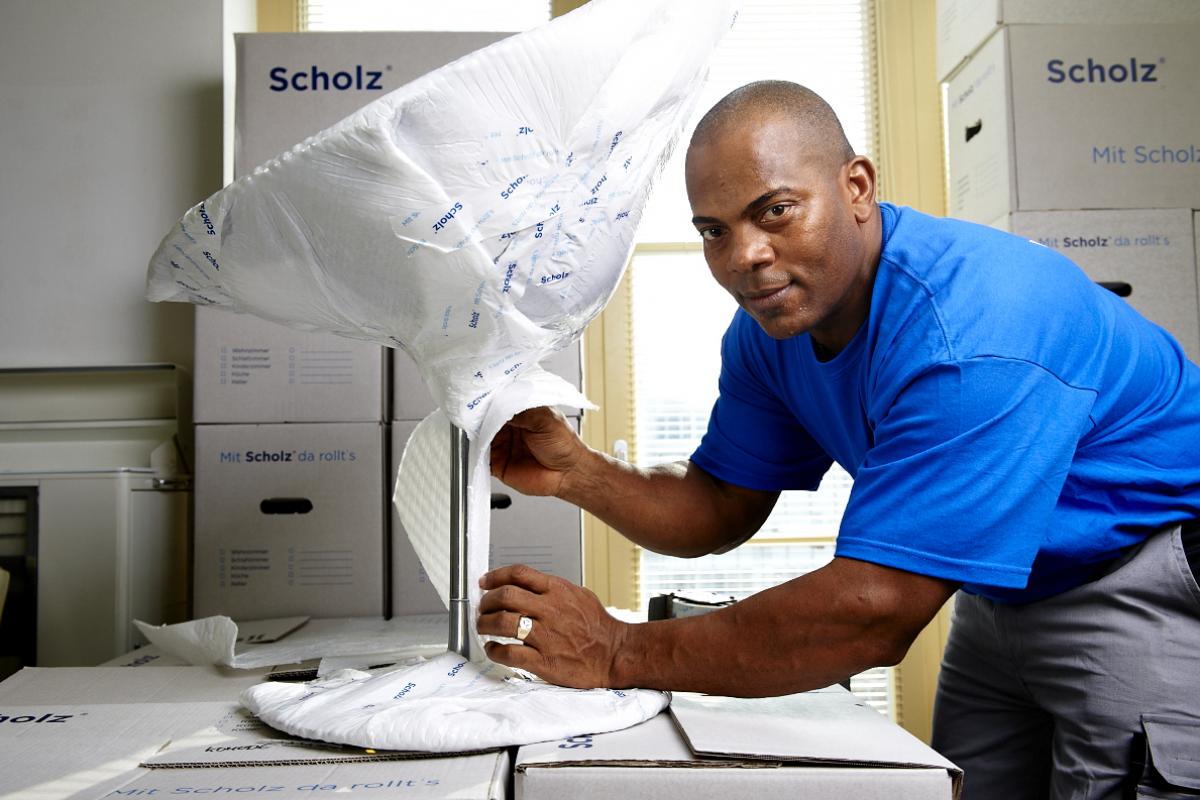 Tino Hübner
Packer
Packing is an art in itself that Tino masters to perfection. Household effects, furniture and artworks are therefore in the best of hands.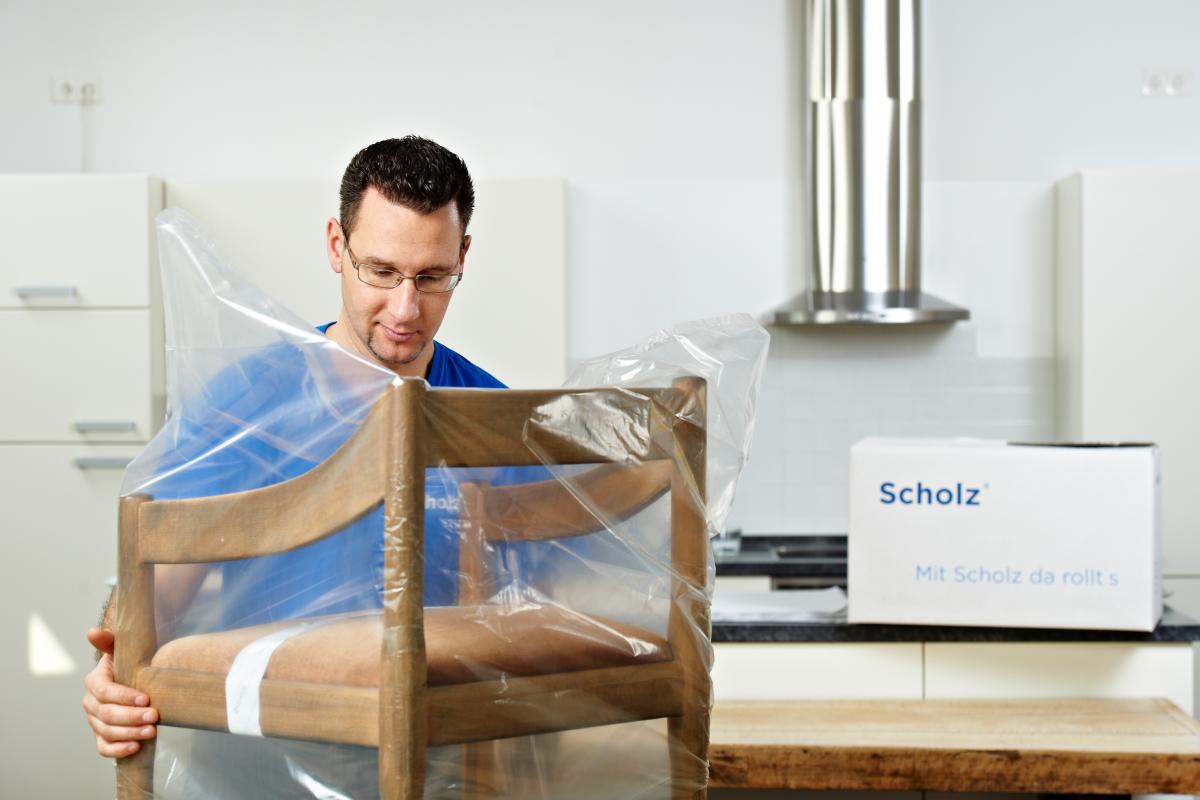 Klaus-Dieter Rauch
Driver and packer
It's better to have hired the best: e.g. group leader Klaus-Dieter Rauch. Since 1993, the driver and packer has been assuring smooth relocations with Scholz.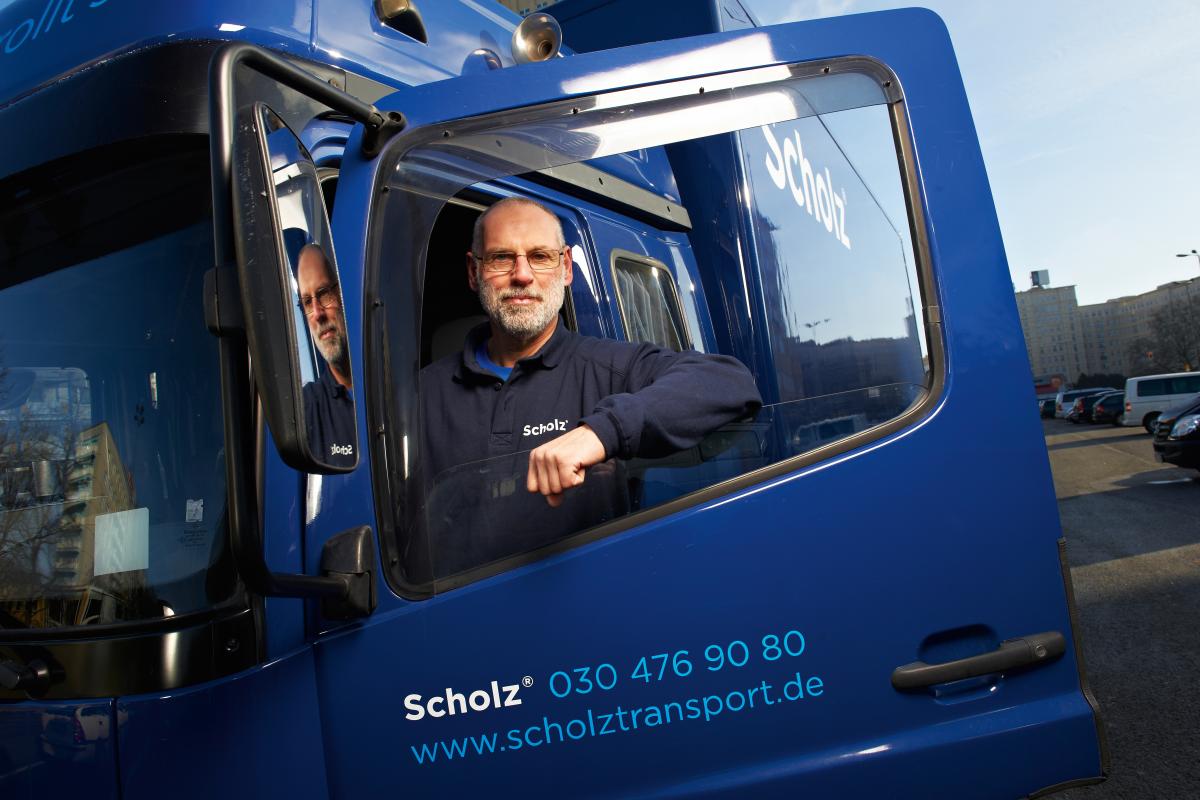 Maik Schulz
Driver and packer
Maik Schulz, driver and packer, likes to play an important role – be it in relocations or for theatres on tour.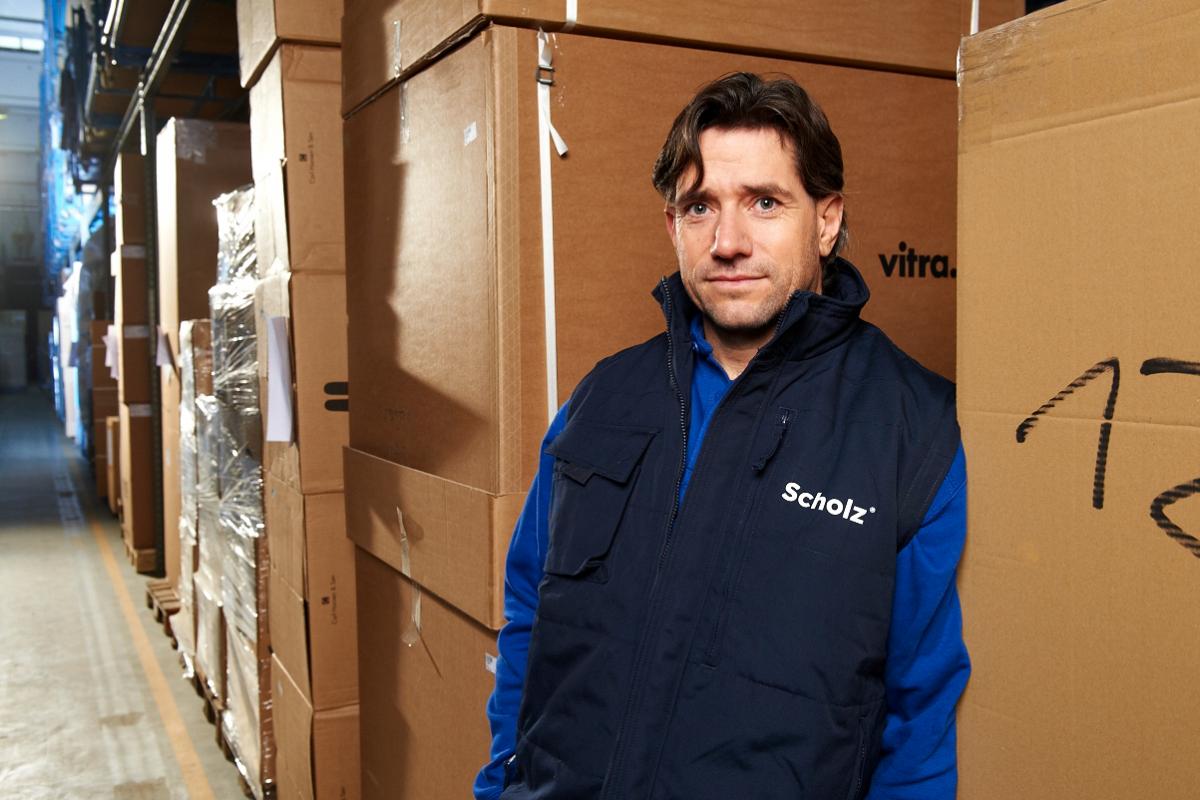 Roland Ehlert and Maik Schulz
Packer, driver and in-house workman
Roland Ehlert, in-house workman and packer, and Maik Schulz, driver and packer, are two of 40 colleagues who are experts at what they do.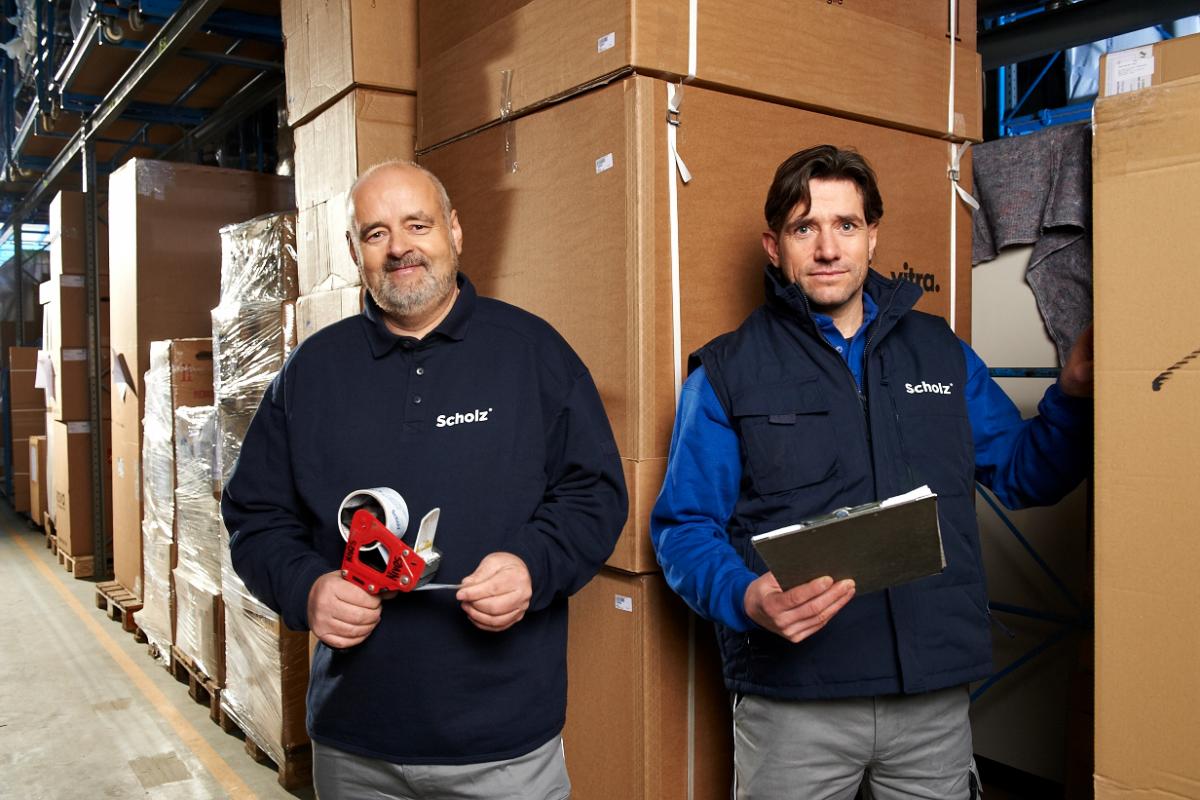 Ludwig Michalek
Trainee
We at Scholz have been promoting young talent for years by providing a good education and training. This also applies to Ludwig Michalek who is in his third year of training to become a specialist for furniture, kitchen and relocation services.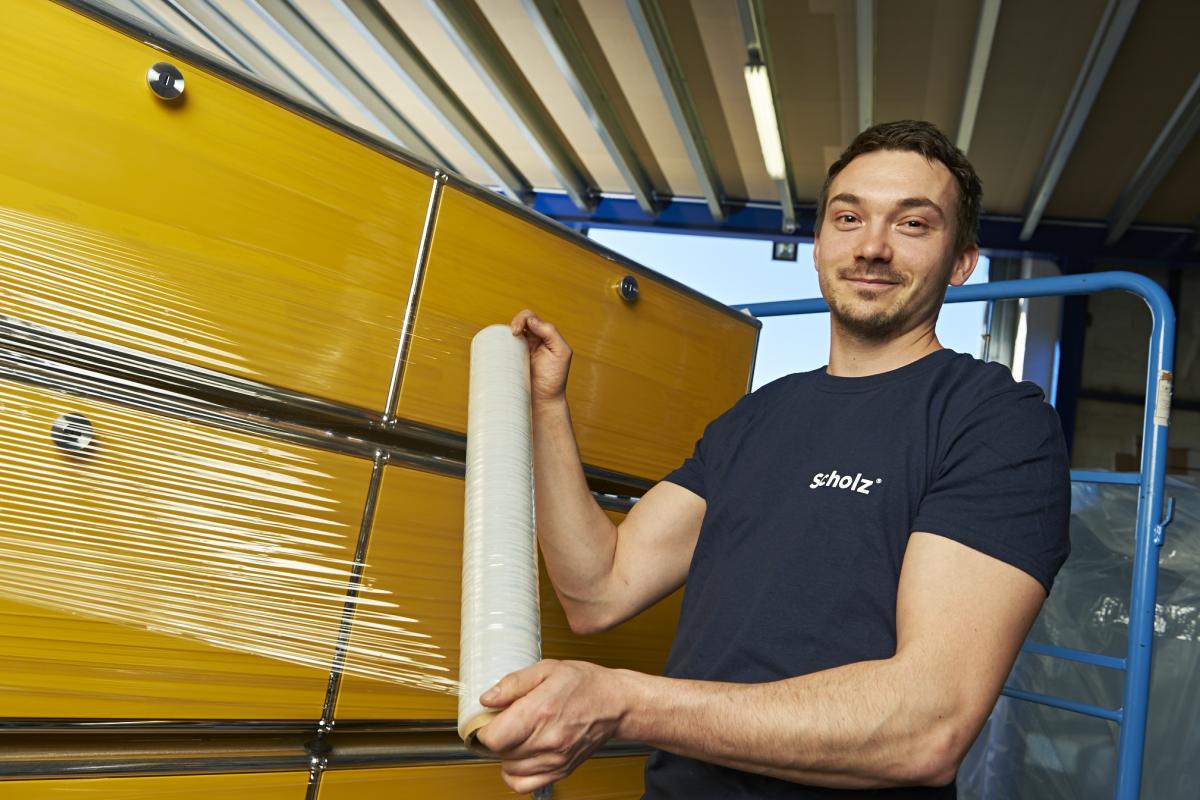 Team Kommissionslager
Warehouse managers
At the consignment warehouse, warehouse managers Gerardo Isaac-Nieves (not pictured), Kay Michel, René Wandelberg and Marc Haedicke are second to none. Our trainees in warehouse logistics enjoy following in their footsteps.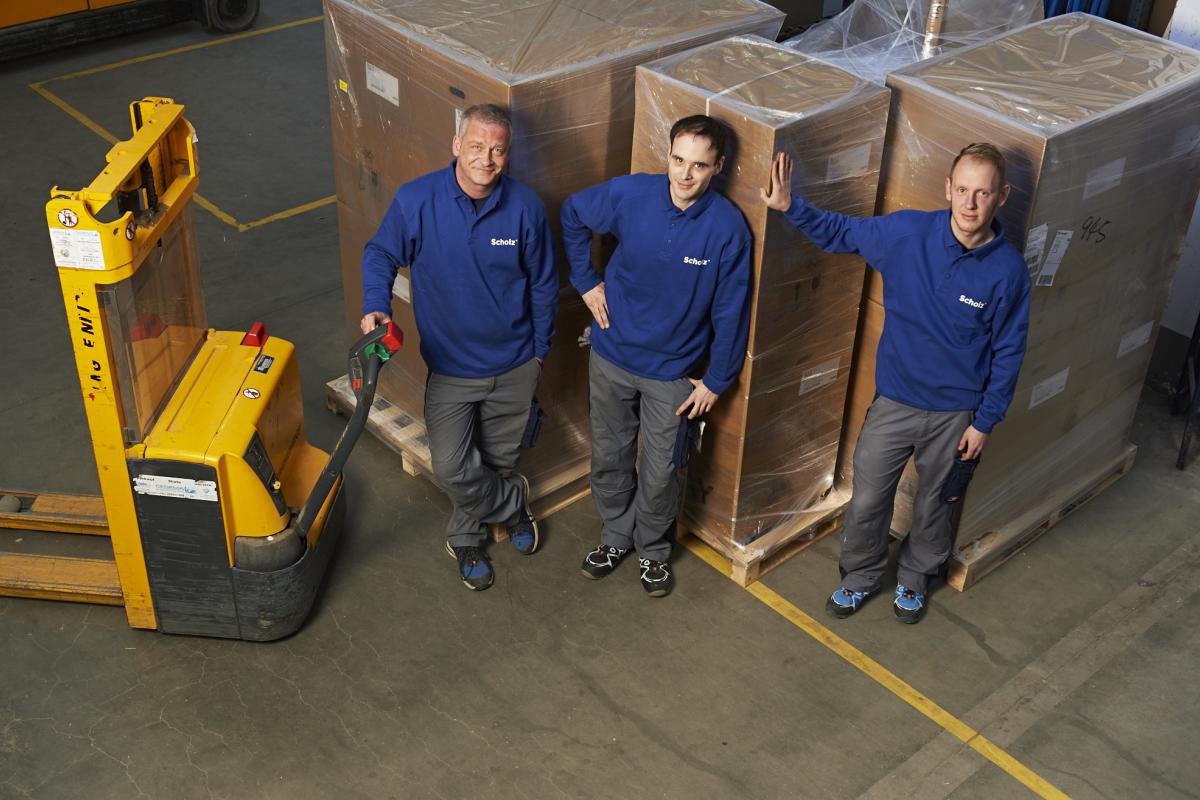 Gerardo Isaac-Nieves
Warehouse manager
Warehouse manager Gerardo Isaac-Nieves has been a member of the Scholz team since 1989 and is therefore the longest serving employee. He is a master at combining Caribbean rhythm with German precision.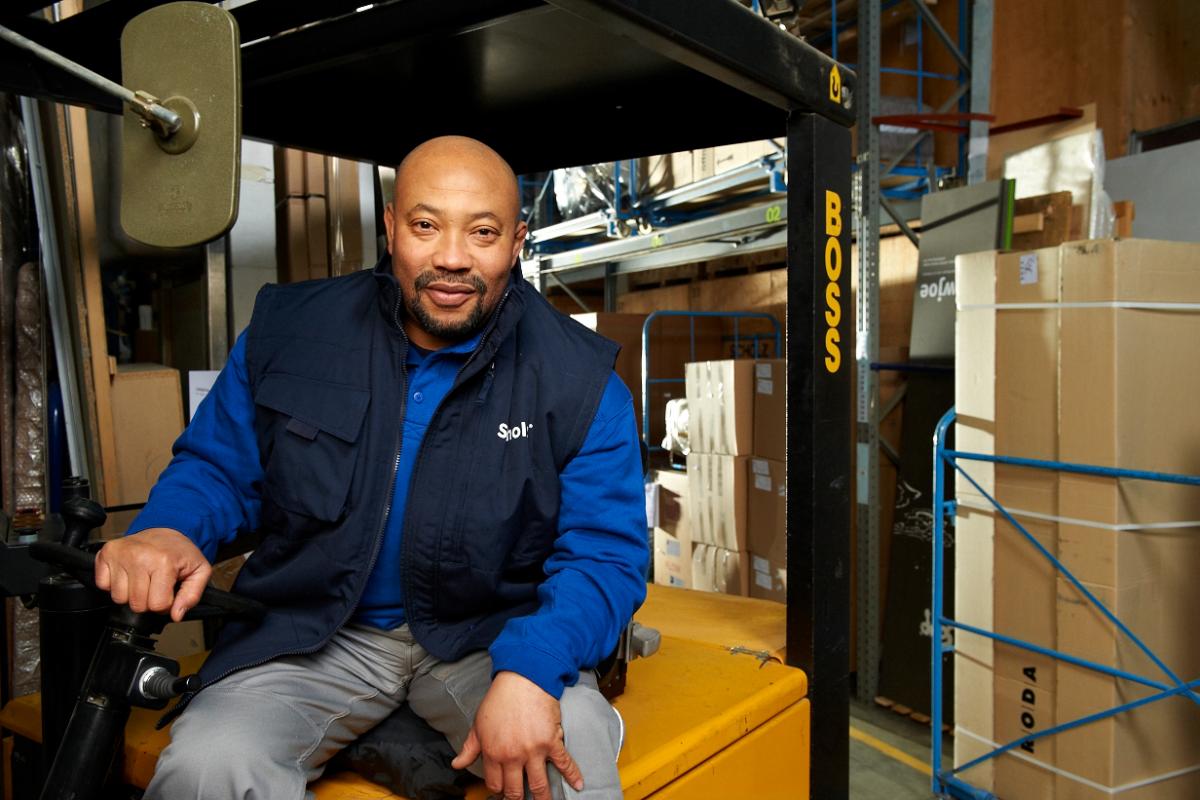 Kay Michel
Warehouse manager
Warehouse manager Kay Michel makes sure that everything is in its right place.